InvesTarget
Top-tier Boutique Investment Bank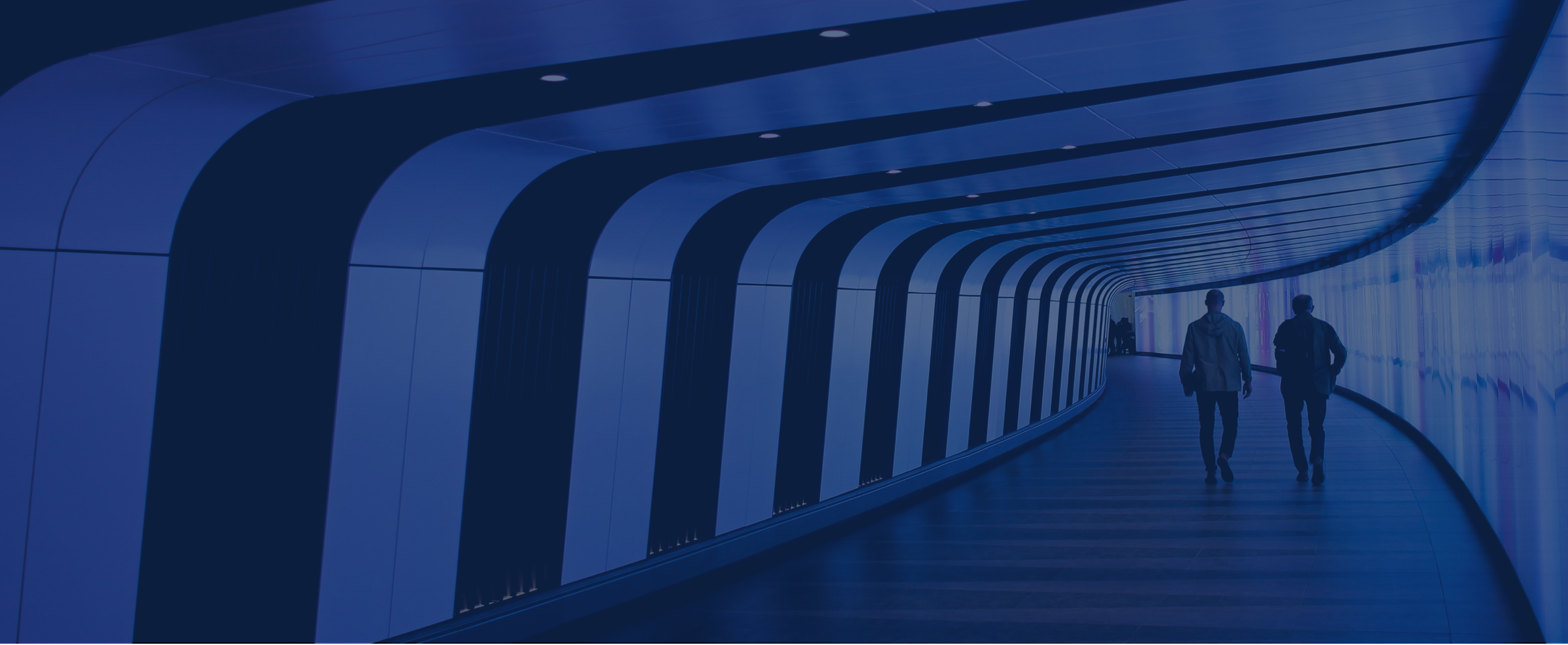 Strategic and Corporate Development Advisory

SK Group
South Korea's Third Largest Multinational Conglomerate
InvesTarget promoted the establishment of a joint venture between SK Group and Country Garden for an automobile complex fund
AsiaPak Investments
Pakistan's Well-known Cross-border Investment Institution
InvesTarget acted as exclusive strategic and financial advisor

Kolon Group
Korea's leading comprehensive group
InvesTarget acted as KOLON's financial advisor on investments in Asia
LHL Medical Group
Norway's largest comprehensive medical institution
InvesTarget acted as the exclusive strategic and financial advisor for the two major medical markets in China and the United States
Daelim Industries
Construction Giant in South Korea
InvesTarget acted as strategic and financial advisor

Okayfa Group
Leading Camellia Oil Brand in China
InvesTarget acted as financial advisor for capital markets
Leadership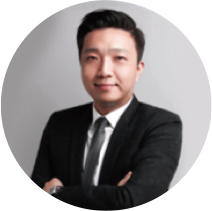 Fabian Zhou
Managing Director
More than 15 years' experience in M&A and Industrial Investment Management. Served as outbound investment consultant for several companies such as CHINT, JuneYao, CRRC, Neptunus, Micro Medical, LHL, PharmNet, Chunyuyisheng, UNIMED, KeRunXi Medical, etc. and investment advisor for a number of regional governments
Served as:
M&A Director at Siemens Healthineers APAC
Chief APAC Representative at Berlin Partner for Business and Technology
MBA, Technische Universität Berlin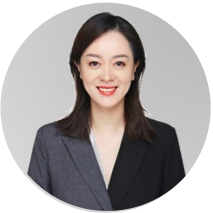 Fanny Cao
Managing Director
More than 10 years' experience in Cross-border M&A and Strategic Consulting. Provided Strategic and Financial Advisory services to Siemens, Bosch, Volkswagen, BASF, Budweiser, Chevron, InBev, etc. Provided service to M&G, JNBY, YunQuNa, KZmall, iPlas, etc.
Served as:
Partner, Roland Berger China
Senior Consultant, Shanghai Municipal Government
Independent Director at three listed companies
MBA, HEC Paris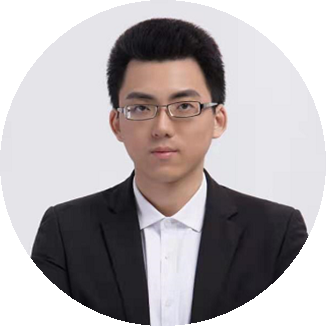 Di You
Executive Director
More than 10 years of experience in private equity investment, mergers and acquisitions and fund management, focusing on investment opportunities in Enterprise Services and Deep Tech industry. Participating in the transactions include Udesk, YunQuNa, YunZhangFang, Knx, MyMRO, etc.
Served as:
Associate at SBI Holdings
Bachelor, Shanghai Jiaotong University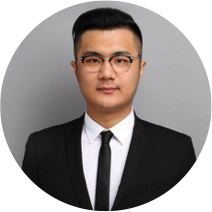 Rich experience in the financial industry, participated in overseas debt issuance projects of financial institutions in Singapore's leading financial institutions, and participated in the construction and development of China Renaissance's early investment and financing platform from 0 to 1, serving M&G and Little Gym , JNBY, Fosun Group, Babycare and many other projects.
Served as:
Investment Manager at DBS Singapore
Director of Early-stage Capital-raising Services at China Renaissance
Master, Columbia University
Yan Xia
Executive Director
More than 10 years of experience in financial software development and construction, good at top-level architecture design, familiar with programming language, database, software development tools, system platform, standards, design mode, deep research on cloud computing.
Served as:
Manager at Development Department of E-Money Holding Co.,Ltd.
Product Director of Shanghai Sufan Information Technology Co., Ltd.
Master, Fudan University
Serena He
Executive Director
More than 10 years of public relations and media industry, 4 years of financial industry experience, in charge of investor relationship management and marketing department.
Establish and maintain investor relations with more than 1500 top domestic and foreign investment institutions, such as local government industry guidance fund, listed companies and industry funds, and promote enterprise equity investment and financing and M&A.
Serviced: SGM, SAIC Volkswagen, Jaguar Land Rover, Brightdairy, M&G, RK Properties, Holovis, YunQuNa, Udesk, iPlas.
Bachelor, Fudan University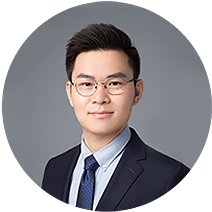 Yuxiang Han, PhD
Director
Graduated from Peking University with PhD degree in Electronics with rich experience in the technology sector. Transaction experience including EMOTIBOT, Black Sesame, ECARX, Plus.ai, Eswin, Enflame etc. Participated in National Basic Research Program of China (973 Program) as main team player.
Served as:
Strategic Consultant, EMOTIBOT
Associate at Lighthouse Capital
PhD, Peking University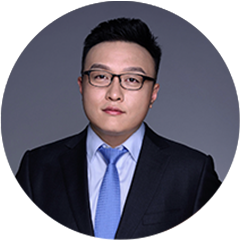 Rich experience of capital raising, M&A, strategic consulting in Auto sector. Transaction experience including Futuremove, Yudo Auto, Kaola FM, Das Master, Futurus, etc.
Served as:
Assistant Director, CHINA EV100 Innovation Center
Master, Beihang University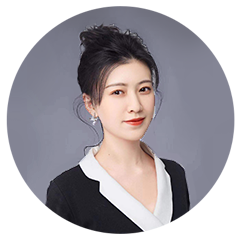 Former CEO at Shiren Zhiqu Co., responsible for product development, market development and financing. Concentrated on consumption & entertainment insdutries.
Proficiency in capital operation and served Shiyou Tech., Wuli Xingqiu, EverNote, PETKIT, TASOGAREDE, Chunfeng, etc.
University of International Business and Economics, Bachelor
Abundant experience in domestic and cross-border private placement and M&A advisory. Participated in numerous growth stage private placement and M&A deals in Business Services, Supply Chain and Logistics. Project experience including Huice-Wangdiantong, Yunquna, KTU, Grainger China, Holovis, Grant Water, FLI, Dare Group, etc. Mr. Chen holds a bachelor's degree in Finance from Xiamen University. Mr. Chen joined San Francisco office of InvesTarget during his study in UC Berkeley.
Bachelor, Xiamen University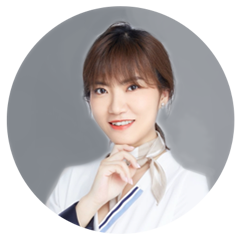 Abundant experience in private placement advisory. Leads investor relations with more than 2,000 domestic and foreign institutional investors including VC/PE, strategic, family office and local government industry guidance fund. Previously with Power China, Ms. Tang played a significant role in business partnership and negotiation advisory for multiple SOE in the power sector.
Provided service to Huice-Wangdiantong, Yunzhangfang, Emotibot, TikinMedia, Lixiaoyun,Space Transportation, Kowledgene, etc.
Master, University of Portsmouth; PMP
Testimonials
We are very impressed by InvesTarget's professionalism, project management and execution as a leading investment bank in China during our private placement process. Thanks to the support of Kun Yan Capital and other shareholders, the Company will further invest in chain stores and build an open, cooperative, win-win pet consumption platform.
——Weixue Guo
PETKIT-CEO
InvesTarget's excellent ability proved in the transaction process is much appreciated. Their deep understanding of the market, excellent insight into the project and rich capital market experience and resources have successfully helped us find the top investors. We are very satisfied with their professional services and hence the guarantee on the rapid transaction.
——Haoran Yu
UDESK-Founder & CEO
In the process of M&G's overseas M&A activities, InvesTarget has undoubtedly played a very important role, and their one-stop service ability has impressed our C-suite and management. The team has mature methodologies in the design of overseas strategy, target selection, transaction negotiation and post-merger integration. It can be said that the rich experience of InvesTarget in overseas merger and acquisition is the powerful driving force of M&G's overseas expansion strategies.
——Wenting Tang
M&G-Strategic Investment Department
Really appreciate the services provided by InvesTarget in the whole transaction process, including the negotiation of the overall transaction structure, the locking of interests in China, the distribution of future interests, etc. They not only effectively connect us with the capital side, but also provide guidance and balance on key issues of the transaction. Thank you very much for your service!
——Wei Hu
The Little Gym-CEO
Really appreciate the empowering support provided to touch man in capital operation, strategic positioning and product service. Their excellent professional quality and serious and responsible attitude helped touch man overcome the cold winter of capital. When touch man encountered difficulties and setbacks, InvesTarget has also been accompanying and supporting us, which makes us feel the warmth of the cold winter.
——Yuezhong Huang
Dreampix-Founder & CEO
InvesTarget has in-depth understanding of key areas, rich industry practical experience, and professional ability to provide corporate strategic development advisory. A unique and highly attractive equity investment story drafted and finalized for us by InvesTarget was successfully recognized by RK Properties. We are very confident in InvesTarget and look forward to further cooperation with them.
——Haoqin Gu
Holovis-Director of China
InvesTarget has professional investment banking and consulting service capabilities, providing us with strategic services, target screening, project execution, post-investment management and other services. With the help of rich global target resources, InvesTarget provides us with good suggestions for searching and locating high-quality companies in the US IT and infrastructure fields, and for us to root our technology and services in the US market and the global allocation of capital.
——Shimin Song
ECCOM Strategic Development Department
InvesTarget has a very in-depth research and introduction to the global science and technology field, and its trading capabilities in the high-tech field are praiseworthy, especially in terms of project mining and accurate recommendation. They have a global perspective, can understand the needs of investors, and have effectively contributed to Sequoia and excellent projects. We have always maintained close and continuous communication with InvesTarget to jointly invest in outstanding Chinese entrepreneurs!
——Quanli Xu
Sequoia CBC Cross-border Digital Industry Fund-Partner
With excellent transaction experience and professional spirit, InvesTarget is one of the few domestic financial advisors with capital markets and strategic consulting experience, and also a rare team that can provide all-round services. Their insight in industry and global vision in identifying opportunities are very valuable. We have a lot of exchanges in industry views and the markets, and we look forward to more cooperation opportunities.
——Qixian Wang
The Carlyle Group-Managing Director
InvesTarget has the leading investment banking service ability, and has demonstrated professional quality in many dimensions. Their expertise in capital operation and strategic consulting, in addition to the implementation of the project, has promoted the long-term development of the enterprise. Like us, InvesTarget has the feelings of accompanying the growth of enterprises
——Haoze Wang
AA Investment-Partner
InvesTarget has played an all-round role in facilitating the two sides to reach a deal. From the work of InvesTarget, we have completed all matters within the established time, or exactly within three months. I am very satisfied with the professional and insightful service provided by InvesTarget.
——Bin Zhu
Goldman Sachs-Managing Director
We had a very pleasant contact and exchange with InvesTarget. The executive team of multi-dimensional InvesTarget has accumulated rich practical experience, and has outstanding trading achievements, with unique grasp of the project and market. We believe in the professional service level of InvesTarget and look forward to further cooperation with them.
——Liwei Chen
OFC-Partner
InvesTarget has the expertise in the operation of industrial developments and capital markets. They have their own unique understanding and insights in industrial research, project selection and other aspects, leaving us a deep impression. We will keep in touch with and exchange with InvesTarget and look forward to cooperation opportunities with InvesTarget in the future.
——Jing Zhang
Primavera Capital-Partner
Contact us
Careers Email: career@investarget.com
Address: Room 2802, K. Wah Centre, 1010 Middle Huaihai Road,
Xuhui District, Shanghai, China
WeChat Official Account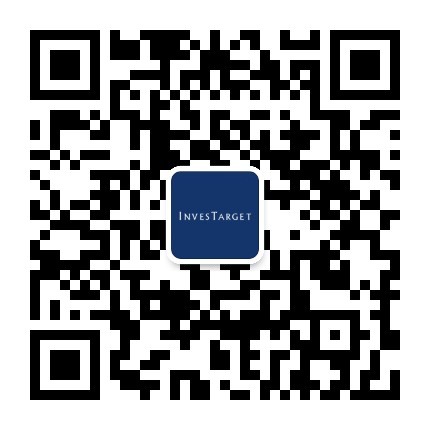 APP Download